Bo Car Rental Curaçao, your nr #1 all-in-one rental
No matter where you're located on the island of Curacao, Bo Car Rental is there for you. Whatever car you need we have it. We're a island-wide network of rental branches dedicated in getting you on your way at the most affordable rates.
You can count on Bo Car Rental's connected branches to deliver your car, van or jeep wherever you are. Need a pickup from the airport or getting your rental car at a later time at your hotel or resort. Wherever you are, no problem, we can arrange anything for you.
COVID-19 Measurements: Curacao is open to tourists from the Netherlands, Canada and some parts of the USA ! We are available for all your questions regarding car rental on the island. Keep in mind that for the car rental companies on Curaçao regulations are in place. We follow these strictly.  Like other rental agents, we are required to take a deposit. This will be our new normal for the coming months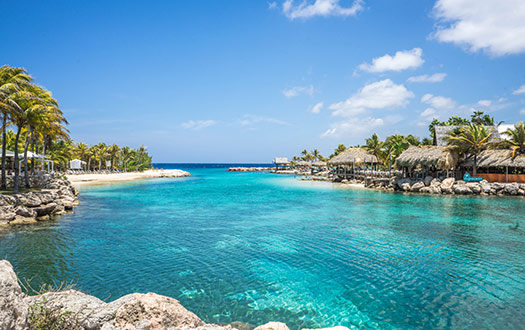 Reasons to rent at Bo Car Rental Curaçao
Our large fleet of quality rental cars to suit every budget
We can drop your car off where ever you are
Multiple independently owned and operated car rental branches
Very if not the most competitive car hire rates on Curacao
Friendly staff at your disposal 24/7
Free pick-ups
Hire your next rental car in Curacao at BO car rental – your most reliable and safest option for rental of any vehicle type on Curacao. We kindly advise you to familiarize yourself with the Curacao roads as some traffic situaltions may differ from back home. Make sure to read our
Driving Safely in Curacao tips
Useful tips when renting a car in Curacao
As a local owned fam car rental agency we take the time to compare and review all the vehicle rental companies based in Willemstad, Curacao. We are currently working with 4 of the best. That's why, together we have on of the largest vehicle rental fleets on the island today. By working closely together we can give you the perfect guidance when renting a car.
Car rental at the Curacao's Airport

There are 9 car rental desks at Hato airport. Most are owned by the bigger well known rental companies. They offer a wide variety of vehicles. Getting your rental at the airport is not always the best decision if you care about getting the best deals. However if you're a member of one of these companies it might be a good option for you.

Car rental at Curacao's Cruise Terminal

It's possible to get a vehicle delivered at the Cruise port in Curacao. Step of your ship and have your key handed as we await your arrival at the Megapier.

Do you need a credit card to rent a car in Curacao?

We often get asked if you need a credit card when renting a car with us. The answer is no. If you're willing to do the deposit cash or via one of our other payment options it's fine. However paying with your cc might be handier. You will not get charged, but the payment will be authorized. Meaning; That only in case of an accident the deposit will get deducted.

How old do I have to be to rent a car?

The minimum rental age in Curacao is 23 years.

Do you have cars for Students? Discounts on long term car rental for my Interns?

Yes, yes and yes. Internships usually last 5 months or longer. We have special prices for students in need of a long term rental. We can offer newer economy cars or from our special discounted intern cars fleet. Our stock is limited, please send us your request and we will get back to you withing 24 hrs

What side of the road do they drive on Curacao?

We drive on the right-hand side of the road.
How to get around on Curacao
By Car

Most inhabitants of Curacao get around by car. Public transport is available but not that reliable. Every day commute seems inefficient. Renting a car on the island is by far your best option. Feel free to go where you want on the nicely paved roads

By Public transport

Not reliable but a lot of fun. The public transport company runs the big busses, while licensed private bus owners run their daily routes. There are no schedules or timetables you can find on the web. Just stand and wait and ask the driver where he's going.

By foot

Just don't. it's way to hot. The roads barely have sidewalks and people can drive like maniacs some times.

By taxi

This would be your second best option after getting a rental car. It's not the cheapest solution but by far the most convenient one. Most licensed cabs are metered and if they're not they should carry official rate sheets.
Curacao car rental locations
Banda Ariba Vehicle Hire Locations